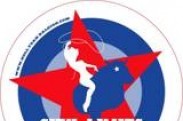 Hours:
Thu, Sat:
9:00 pm - 2:00 am
/
Fri:
8:00 pm - 2:00 am
/
About City Limits Saloon
We've got a Bar for Dancin', a Bull for Ridin', and the best mix of New Country, Rock,and Top 40 Hip Hop Anywhere!

Whether you're Hardcore Country, or Country for a night; check out City Limits Saloon!

NC's Original Country Party Bar!
::THURSDAY ::
Bikini Bullriding Challenge and College Night!
$200 in Cash Prizes

All Ladies Free Before 11pm
$2 Miller Lts
$4 Vodka Reb Bulls
$4 Kamikazes
FREE Bullrides All Night Long
18 and up

-------------------------------------------------
::FRIDAY::
Legendary 1-2-3 Night and Party Radio with Marty the One Man Party!
$1 Coors Lt
$2 Coronas
$3 Well Drinks
FREE Bullrides All Night Long
Free Line Dance lessons from 8pm-9pm

---------------------------------------------------
::SATURDAY::
Sh*t Kickin' Saturdays are the Biggest Party in Raleigh!
$2 Budweiser
$2 Natural lt
$4 Fun Dips
$4 Bacardi Flavored Rum